NCAA Top 25 Poll Reactions
Football Insiders' college football editor Luke Byrnes reacts to the latest college football polls.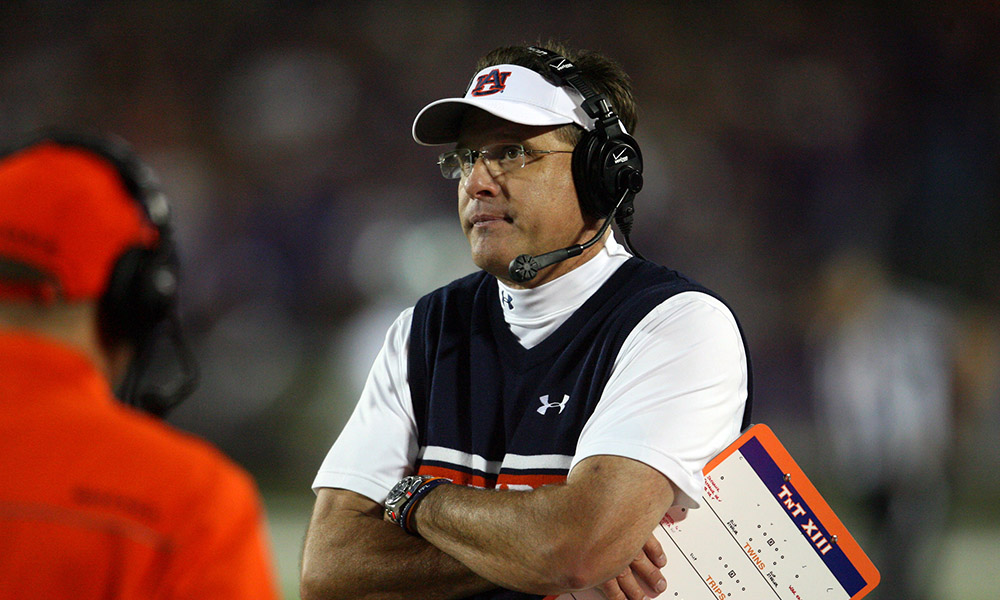 Compared to last weekend, which was one of the most tumultuous in the history of college football (five of the Top-8 teams in the nation lost), Week 7 of the college football season saw three of the Top-10 teams lose but two of those came against squads ranked in the Top 5.
Here is a look at Football Insiders' reaction to the latest college football Top 25 polls.
Florida State (No. 2 Associated Press Poll; No. 2 Coaches Poll)
All the Seminoles have done is win a school-record 22-straight games (the longest active streak in the nation), including a victory over Auburn in the BCS National Championship game last January.
Florida State has the reigning Heisman Trophy winner at quarterback and NFL talent (some lacking polish and experience, but it is still NFL talent) up and down its roster.
Coach Jimbo Fisher's team hasn't been nearly as dominant, or as sharp, this season as it was a year ago, but all Florida State does is continue to win games.
Mississippi State (which jumped FSU into the top spot) had been impressive, beating LSU (at Death Valley), Texas A&M and Auburn convincingly (LSU made it a game late) in its past three games. I like the Bulldogs a lot and their resume, including an unblemished record, is outstanding. But what ever happened to having to take the belt away from the champion?
Auburn (No. 6 AP, No. 8 Coaches)
One of my biggest problems with the polls is the fact that knee-jerk reactions are so common. I mean, are the Seattle Seahawks suddenly the eighth-best team in the NFL because they lost to the Dallas Cowboys on Sunday? I'd argue against that until my face turned blue. Dropping Auburn into the bottom half of the top 10 is just about as logical.
The Tigers haven't looked invincible, escaping Manhattan with a 20-14 win over Kansas State (which missed three field goal attempts) on Sept. 18 and appeared overwhelmed, unprepared or both in Saturday's loss to Mississippi State.
All that being said, Auburn has been dominant in wins over LSU and Arkansas, and Gus Malzahn's team found a way to survive in a tough atmosphere against a ranked, conference opponent at Kansas State.
I could make an argument that the AP ranking is justified, considering that it dropped Auburn behind only unbeaten teams, leaving the Tigers ahead of all other one-loss teams. But, while both Baylor and Notre Dame remain undefeated, neither has played a schedule as difficult as Auburn's. That is a significant factor in my mind.
I can't justify Auburn dropping seven spots to No. 8 in the Coaches Poll. The Tigers, who lost in the national championship game a year ago, were the top-ranked team in the country before losing, on the road, to third-ranked Mississippi State. Meanwhile, TCU went on the road and lost to Baylor and fell just three spots in the AP Poll and held steady in the Coaches Poll.
Feels like a overreaction to me.
Texas A&M (No. 21 AP and Coaches)
Texas A&M has it flaws. For all its offensive fire power, Kevin Sumlin's team hasn't been as consistent as it needs to be against top opponents. Granted, they played the last two weeks without wide receiver Malcome Kennedy, but they dropped nine passes against Mississippi State and committed a combined six turnovers – and forced just two – against the Bulldogs and Ole Miss in their last two games.
That being said, Texas A&M had lost two games against a pair teams that were ranked in the Top 15 at the time and are top-three teams now. Somehow, though, Kenny Hill and Company find themselves looking up at the likes of Utah and East Carolina. That doesn't seem right.
Buccaneers admit mistake, boot Aguayo
In the NFL, it's always better to admit a mistake than to compound it. For the Buccaneers, the decision to burn a 2016 second-round pick on kicker Robert Aguayo has proven to be a mistake. The Buccaneers made the definitive admission of their error on Saturday, cutting Aguayo. He exits with $428,000 in fully-guaranteed salary [
more
]
Source: Mike Florio of ProFootballTalk
Powered by WPeMatico
Did Bucs put too much pressure on Aguayo?
After the Buccaneers surprised everyone by taking a kicker with the 59th overall pick in the draft, G.M. Jason Licht explained the move by heaping superlatives on the player. "I was very excited along with my staff and coaches about Roberto for a very long time," Licht told PFT Live in May 2016. "It's not [
more
]
Source: Mike Florio of ProFootballTalk
Powered by WPeMatico
Broncos holding their breath on Derek Wolfe
Only two days after losing Billy Winn for the year with a torn ACL, the Broncos are now sweating out another potentially serious injury along the defensive line. Via multiple reports, Broncos defensive lineman Derek Wolfe was carted off the field during practice on Saturday. It's being described as a right ankle injury by coach [
more
]
Source: Mike Florio of ProFootballTalk
Powered by WPeMatico