Emmanuel Sanders Believes Denver Could Win SB With Romo
Emmanuel Sanders explains how Tony Romo would fit in Denver.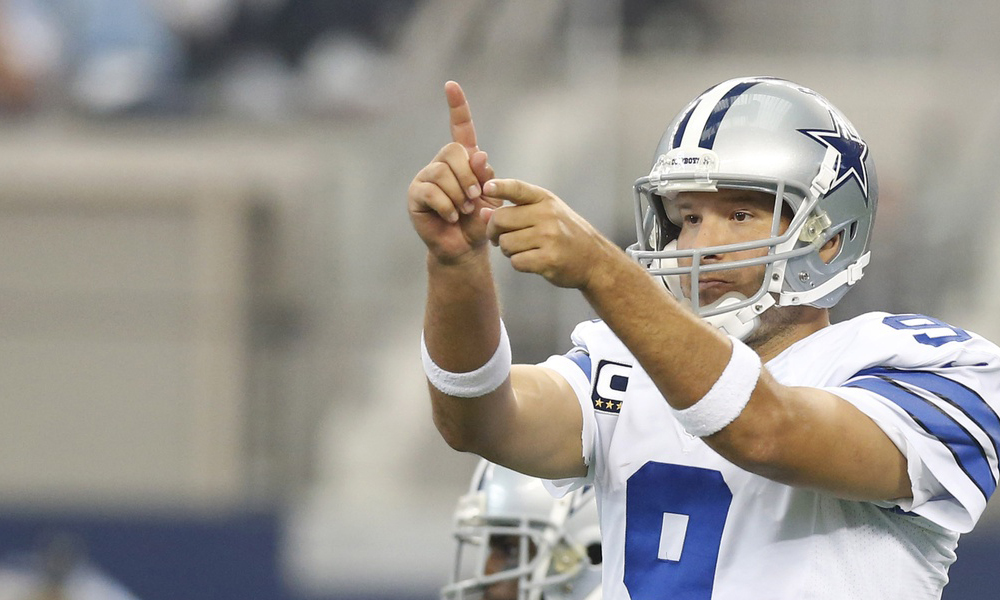 As Jerry Jones and crew decide what to do with veteran quarterback Tony Romo, the now backup signal-caller has made it very clear where he wants to go.
The short answer is Denver, but unfortunately for Romo, the Broncos have experienced no interest, as they're looking to move forward with their young prospects in Trevor Siemian and Paxton Lynch.
However, that isn't preventing wide receiver Emmanuel Sanders from discussing the possibility.
"I believe I would benefit," he said. "But one thing about it is: I'm always gonna take it back and I'm just gonna put it on (general manager) John Elway. In John Elway I trust. If he does bring him over, I think Tony Romo will fit good in (offensive coordinator Mike) McCoy's system. It's a no-huddle, up-tempo offense. I think that it's gonna be similar to the Cowboys. I think he has Demaryius Thomas and some receiver No. 10 on the other side. I feel like we will win ballgames with Tony Romo or potentially a championship. At the same time, Paxton Lynch played in a spread offense at Memphis and he can be successful. I think Trevor (Siemian) can be successful. We'll see what we do. I can't sit up here and say 'Bring Tony Romo!' because I also have two other quarterbacks that are playing really well too."
While John Elway seems firm on his decision thus far, his mind could change in the coming weeks or months. Considering Denver has an elite defense, Romo could be the missing piece to put Denver over the top.
Source: NFL
Buccaneers admit mistake, boot Aguayo
In the NFL, it's always better to admit a mistake than to compound it. For the Buccaneers, the decision to burn a 2016 second-round pick on kicker Robert Aguayo has proven to be a mistake. The Buccaneers made the definitive admission of their error on Saturday, cutting Aguayo. He exits with $428,000 in fully-guaranteed salary [
more
]
Source: Mike Florio of ProFootballTalk
Powered by WPeMatico
Did Bucs put too much pressure on Aguayo?
After the Buccaneers surprised everyone by taking a kicker with the 59th overall pick in the draft, G.M. Jason Licht explained the move by heaping superlatives on the player. "I was very excited along with my staff and coaches about Roberto for a very long time," Licht told PFT Live in May 2016. "It's not [
more
]
Source: Mike Florio of ProFootballTalk
Powered by WPeMatico
Broncos holding their breath on Derek Wolfe
Only two days after losing Billy Winn for the year with a torn ACL, the Broncos are now sweating out another potentially serious injury along the defensive line. Via multiple reports, Broncos defensive lineman Derek Wolfe was carted off the field during practice on Saturday. It's being described as a right ankle injury by coach [
more
]
Source: Mike Florio of ProFootballTalk
Powered by WPeMatico