Welcome To Football Insiders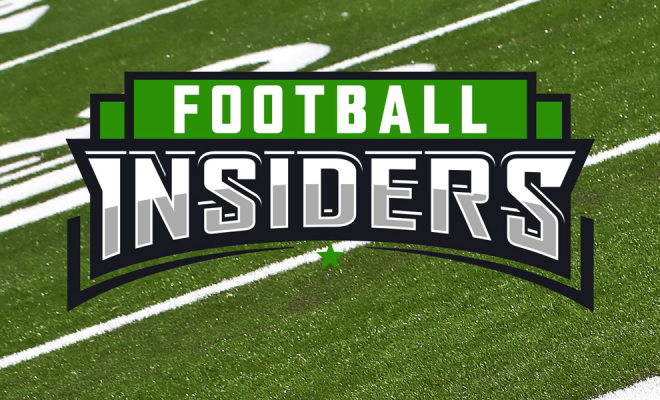 Are You Ready For Some Football?
Thank you for swinging by and checking out our newest endeavor. In January, we launched Basketball Insiders with a bigger future in mind. Today, the next part of that vision becomes a reality and we really hope you enjoy it.
The Website
The Football Insiders website will be the launching point for many of the things we do on a day-to-day basis. We'll update you with the latest news and rumors, in-depth analysis and interview-driven features from some of the most respected writers and voices on the web.
You'll also find a huge video offering including interviews with players, coaches and executives as well as analysis and commentary from our team.
As we do in basketball, we'll rally our whole team around key events such as the NFL Draft, NFL Free Agency, NFL Trade Deadline and much more to bring you unmatched access and insight into those events.
Our team in football is dedicated to bringing the very best NFL and NCAA coverage possible.
Our Goals And Commitments
Like we are in basketball, we want to be your one-stop shop for all things football. Most of our writers have covered the NFL and College Football for more than a decade. We are bringing in some of the best football minds together in this new venture. We want to make this an excellent user experience and offer timely news, insight and commentary on the things that matter and the teams you care about.
We value your attention and your patronage and while creating a revenue stream to sustain the site is a vital part of the business, we are not going to accept advertising that's overly intrusive or annoying.
We are going to do our very best to limit the amount of noise and clutter because the user experience is very important to us.
There are costs associated with maintaining a site and a stable of writers as talented as ours, so we'll need your help in supporting our products. If you want to ensure we are here for the long-term, make sure to swing by early and often.
We Are Looking At Strategic Partners
While this is a new home for many of our writers, this is also a new chance for people to partner with us. We are looking to explore what is possible on a number of fronts – advertising, investment and new product development, which includes adding new writers and contributors.
We are going to be very selective about all three of those ideas, but if you think you can make us better, we want to hear from you. Drop us an e-mail at one of the addresses below:
We will do our very best to look at every opportunity seriously, so the more details you can provide the faster we can craft a response for you.
We hope you enjoy the new site and the new products we will be rolling out and we look forward to re-inventing the way you are used to seeing football news and information.